Summer Sessions: Mitchell Smith
Over the next couple of weeks, PowerMizzou.com will talk to every Missouri scholarship basketball player in our annual series, Summer Sessions. The Tigers started summer practices last week. Today, we start our series with freshman big man Mitchell Smith.
What do you think you can bring to the table as a freshman?
"Really, just whatever coach Anderson needs me to do, I'll do to help out. You know, defense and rebounding. I'll really focus in on the boards. We've got enough scorers on the team already. So I mean, if I can get a rebound or anything, take charges, do anything coach needs me to do."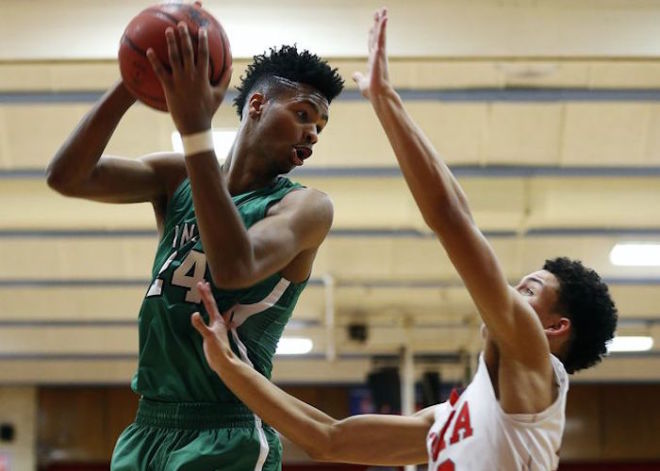 Where does coach have you spending more time:  The weight room or the dining hall?
"Man, it's a little bit of both right now, really. They've got me in the weight room a lot, but they've got me eating too. They're just trying to put weight on me and get bigger."
How much have you put on since you signed?
"When I signed I was at like 190. When I got to campus I was at 202. Now, just working out, I'm at like 204.8 so it's going up. Gained like two pounds in the first week."
Is there a goal that they'd like you to weigh when the season starts or just wait and see?
"It's kind of wait and see, but they really want me to gain like 20 pounds before summer's over with."
Have you ever really tried to put on weight before, or have you just always been tall and skinny?
"I've just been tall and skinny. I never really tried to be too big, but that's something I need to focus on now."
Coach Anderson said the one question he has about this team is size.  Do you feel, I don't know if pressure is the right word, but do you need to be ready to step in and help right away?
"I think I do. It's whatever coach Anderson wants. But I feel the need to. I need to be ready for sure."
How has it gone getting to know the other guys in your class and then the older guys as well?
"I've known Willie (Jackson) since our visit because we came at the same time and so it was easy for us to get in here and mesh. Then him and Frankie (Hughes) being from Cleveland, it was really easy for me to get with them and Jordan (Geist) and Reed (Nikko). But the older guys have really helped us. They've taken us under their wing and showed us what to do and I think the transition's real easy."
How important is it, when you're coming into a program that hasn't won much the last two years, Willie and Frankie won a state title, you guys went deep in the playoffs, Jordan's juco team was really good.  Is that a mindset that you can carry over?
"I think we can. This year we got guys who want to be here. We were playing pickup last night and we're going head to head and everybody's just trying to win. That's gonna help also."
I know there will be a time to talk about this a little bit more, but how much are you looking forward to that first game in Fayetteville?
"Oh, man, it's a big one really to come back home and show everyone, this is why I picked this school cause we're here to play. That's a big game to me for sure."