Steward hangs it up
A Missouri football spokesperson confirmed on Friday morning that running back Morgan Steward has decided to retire from football due to his injury issues.
Steward, a redshirt senior running back from Kansas City, Mo., injured his hip on Aug. 8, 2014. It was initially described as a minor injury, but it kept Steward out of the 2014 season. He had surgery on the injury -- which turned out to not be minor -- in November.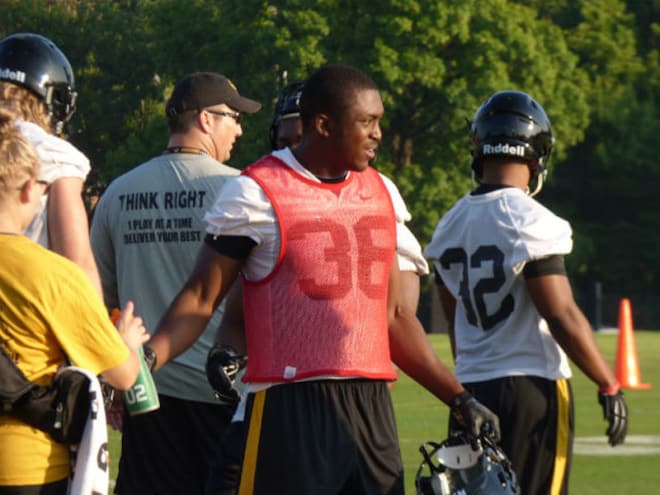 "It was serious," Steward said in August. "They told me some people do come back, some people don't. That's just the reality of it."
His description of the injury was more graphic than expected for a relatively low-contact play:
"My hip joint popped out of place, tore things around, pulled off some of the bone."
Steward returned for preseason camp in August 2015, and though limited at first, eventually worked his way back to full-contact settings. He appeared in the first three games of the 2015 season, carrying the ball ten times for 18 yards. but after still being limited by the injury, the team shut him down for the remainder of the year. That move was officially announce on Sep. 28.
The hope was Steward could retroactively gain a year of eligibility through a medical redshirt. However, his decision to retire ends that process.
Steward was the sixth-rank player in the state of Missouri in 2012, rushing for 4,189 yards and 46 touchdowns during his high school career at Staley, in Kansas City. He ran for 2,226 yards and 27 touchdowns as a senior.
He finishes his college career with 31 carries for 92 yards and one touchdown.
Talk about it with Tiger fans on The Tigers' Lair, our premium message board.
If you are not yet a subscriber, get your premium membership started today!