Doherty to transfer, focus on baseball
Redshirt freshman running back Marquise Doherty will transfer from Missouri to a junior college to focus on baseball, he told PowerMizzou.com on Thursday night.
"It wasn't any one thing," Doherty said, citing a better opportunity in baseball as his motivation for the move.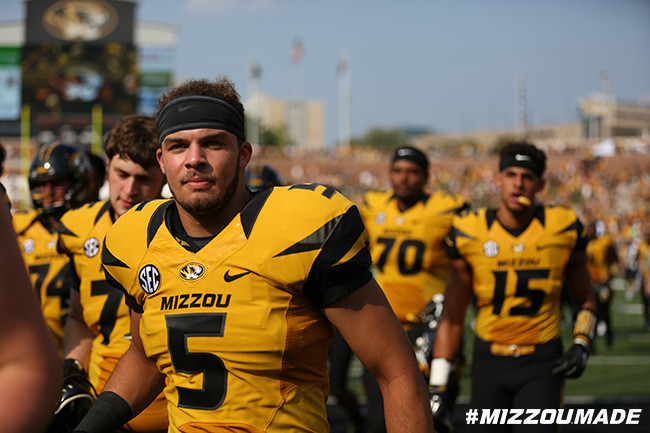 Doherty was a four-star signee in Missouri's 2015 class, hailing from Winnetonka High School in Kansas City, Mo. The fourth-ranked player in the state, Doherty chose Missouri over offers from Nebraska, Oregeon, Kansas State and Louisville, among others.
Doherty always planned to play both football and baseball at Missouri. The Kansas City Royals drafted him in the 15th round of the 2015 MLB draft, but he spurned the offer to head to Columbia.
After taking a redshirt during the 2015 football season, Doherty was supposed to split time between baseball and football during the winter 2016 semester. At the beginning of spring football, Barry Odom confirmed that plan -- however, Doherty never attended any of the practices open to the media, including the spring game on April 16.
Doherty, an outfielder, appeared in 12 games for the Missouri baseball team, starting seven. He finished the year with a .214 average, four RBIs and a stolen base.
Doherty said he has not yet settled on a junior college, but did say he will go that route. His impending departure leaves Missouri with three scholarship running backs currently on the roster. Graduate transfer Alex Ross is expected to join the team for the start of the first summer semester; so, too, is 2016 signee Damarea Crockett. Fellow 2016 signee Natereace Strong will not enroll until at least January as he finishes academic work at Hinds Community College.
Talk about it with Tiger fans in our premium forum, the Tigers' Lair.
If you are not yet a subscriber, get your membership started today!